COVID-FRIENDLY CEREALS SHOW PUTS TEK BACK IN THE DRIVING SEAT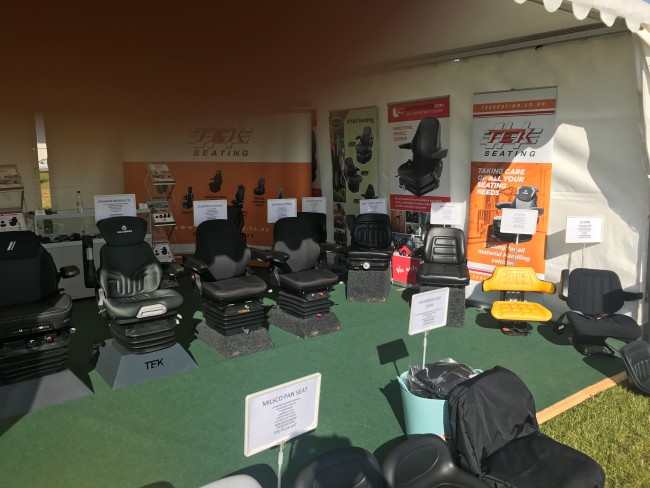 AS CEREALS 2021 went ahead a little later than planned at Boothby Graffoe in Lincolnshire, TEK Seating were pleased that the outdoor event meant a welcome return to meeting up with the industry.
TEK Sales Manager Dan Taylor commented, 'We didn't really know what to expect this year but we were happy with the amount of visitors that came to the stand - old faces and new - and the general air of positivity with the industry looking to the future.'
TEK had some really good feedback on the new Rancher seat from United Seats with visitors particularly interested in the wide range of adjustments for cab ergonomics, as well as its superb design and comfort .
The Grammer Maximo Professional, with its' vibration-optimised air suspension, and KAB's SCIOX Super seat, were also well received as users seek better ergonomics, comfort and support. Competitively priced seats from Milsco were popular as ever with users wanting a cost effective, all-weather, multi-purpose, ergonomically designed static option.
'As Cereals did such a good job under difficult circumstances this year, we very much look forward to seeing what next year holds in Cambridgeshire!' Dan concluded.