KAB SCIOX SEAT TO FEATURE ON TEK STAND AT NATIONAL PLOUGHING SHOW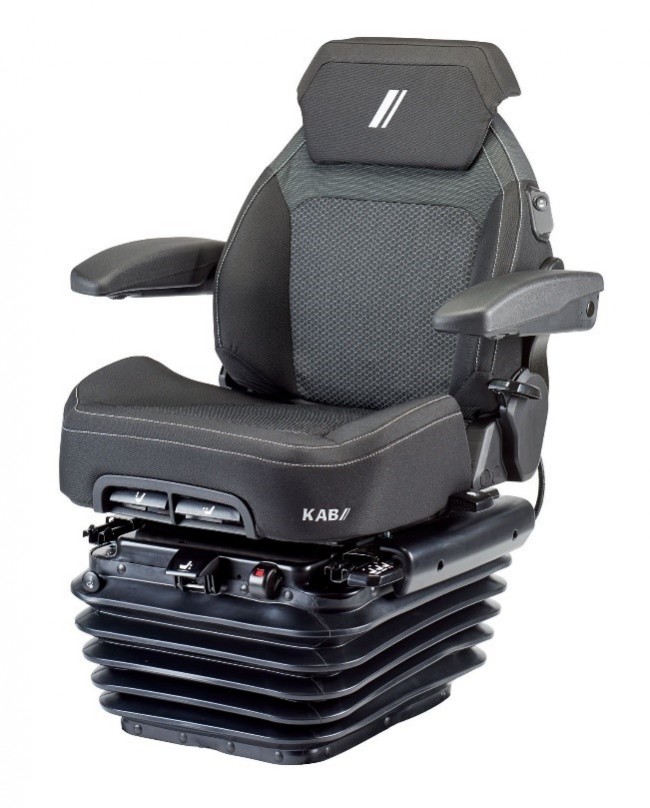 TEK Seating will be offering a selection of quality agricultural seat solutions at the British National Ploughing Championships & Country Festival, in Austrey, near Atherstone, Warwickshire from 13th to 14th October.


Some 250 top ploughmen and women from all over Britain will be contesting various ploughing competitions with the chance to represent their country at the 2019 World Ploughing Contest and two other key European ploughing competitions. This will all be backed up with fun family events, demonstrations and agricultural products.
TEK will be showing the Sciox Super seat (pictured) from KAB. The Sciox range is a complete seating solution crafted for users of agricultural vehicles for maintaining superior driver comfort and support. Seats range from the affordable Base entry level seat up to the Comfort, Super, Super High and the top of the range Premium+ seat. The Sciox offers all the top-of-the-range variable damping technology, with a heater and mechanical lumbar available as standard.
Also from KAB is the 81/E6 and Air 85/E6 for larger tractors. The 81/E6 features mechanical suspension, contrasting two tone fabric trim, 75mm height adjustment and lumbar support, while the Air 85/E6 with low frequency suspension features 175mm suspension stroke, 75mm integral height adjustment, one touch riser and mechanical lumbar.
For smaller tractors we have the stylish XH2/U4 with pivoting armrests, mechanical torsion bar suspension with double acting hydraulic damper, 90mm vertical suspension stroke and 70mm height adjustment.
From Grammer is the comfortable Maximo Dynamic Plus seat which rotates with the body. Perfect for large agricultural machines, its Dualmotion adaptive back support helps to reduce muscle fatigue because, together with the extra wide armrests, it keeps bolstering the back even when the body is twisted around to face backwards.
Also from Grammer is the MSG85/721 Maximo Basic - a mechanical seat ideal for standard tractors with a seat height that can be set in three steps via a locking mechanism.
From United Seats we offer the LGV90-C1 and CS85-C1 seats. The LGV90-C1 features air suspension with integrated compressor, fabric trim, 80mm stepless height adjustment, lumbar support, armrests and backrest extension, while the CS85-C1 with mechanical suspension features height adjustment of 60mm in 3 stages, weight adjustment from 50-125kg and an adjustable backrest – narrow versions of 390mm or 430mm are available.
Please visit us on the stand to get some expert advice for all your agricultural seat requirements.