QUALITY PRODUCTS PUT TEK IN THE DRIVING SEAT AT CV SHOW 2020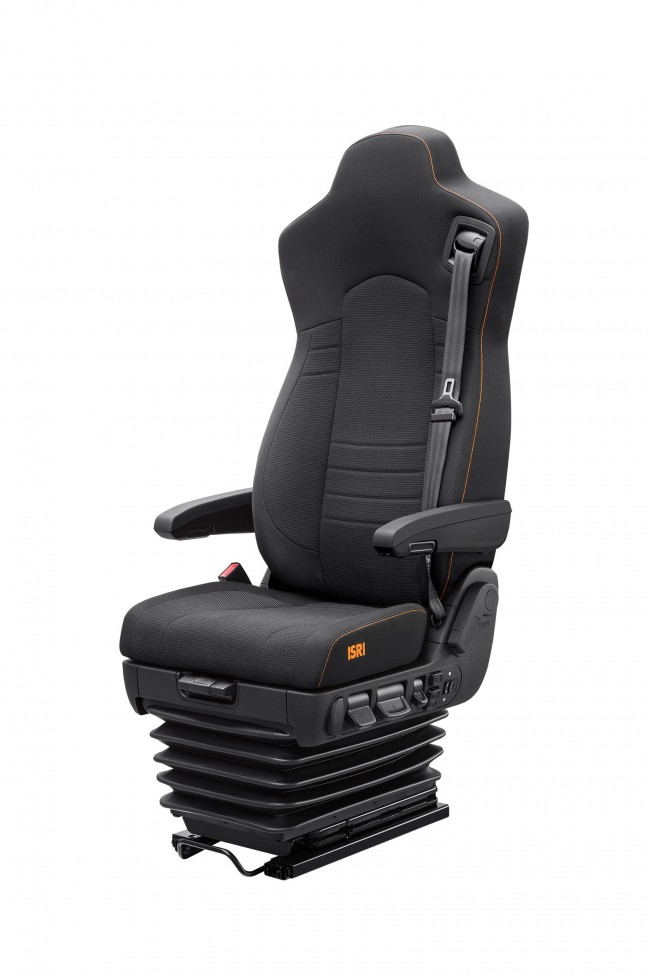 IF YOU'RE looking for the best driver seats on the market look no further than the TEK Seating stand (4H44) at the CV Show 2020, taking place at Birmingham's NEC from 28th – 30th April.
For quality, safety and comfort TEK offers some of the best driver seats available from leading manufacturers such as KAB Seating, Grammer and Isringhausen.
For drivers where comfort and style are essential, the high spec NTS2 seat from ISRI (pictured) is a good option. Pre-finished for different types of trucks, the NTS2 includes variable height adjustment with memory; tilt and seat fore/aft adjustment and an integrated 3-point safety belt - and to ensure the backrest fits the body's contours it also features a pneumatic system.
We also supply a choice of quality comfort seats for long distance driving and touring from Grammer, including the MSG 90.3. This seat enables all drivers to sit optimally with its automatic weight adjustment, plus its height, seat depth and seat angle can be individually set. Also available is the comfortable, stylish Kingman featuring an innovative, friction-optimized suspension system based on cutting-edge shock absorption and control technology.
From KAB Seating, there is the popular, economical, KAB 714B air suspension seat with an integral 3-point belt and the 414B mechanical suspension seat with pneumatic lumbar support
Also to view is KAB's stylish WP Comfort seat. Designed by suspension seat experts using the most up-to-date technology, it provides superior comfort and orthopaedic support. Available in high and medium spec versions, the WP Comfort is designed to meet the service needs, performance requirements and certifications for all commercial vehicles with a gross vehicle weight of six tons plus.
"Drivers are often on the road for long hours so it's crucial that their seat is comfortable, safe, easy to adjust and they understand how it works," commented TEK Group MD Paul Fleming: "A good seat is an essential part of health and safety – a correctly fitted, ergonomic seat could save money in the long run as drivers and operators alike strive to protect their backs when driving long distances."
TEK also supplies quality parts and spares and offers a superior trim service from our Rearsby-based factory in the Midlands. TEK Seating has been supplying competitively priced seats to the OEM and aftermarket for 50 years. To find out more visit us on stand 4H44 at the CV Show 2020.