TEK AT ALBUM CONFERENCE 2018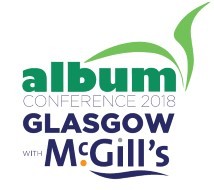 TEK Seating recently attended the ALBUM Conference 2018 hosted by Scottish independent operator McGill's in Glasgow. Alongside 50 trade exhibitors we promoted our quality driver seats to the bus industry.
Every May, the ALBUM Conference provides an excellent opportunity for members and suppliers to come together and talk about the big issues of the day, with the overall theme this year being 'Driving Stability out of Uncertainty.' With a host of key speakers and an array of operators and suppliers it provided an excellent forum for TEK to talk to the industry about our seats, which we supply from leading manufacturers such as KAB, Isringhausen, FISA, Grammer and Be-Ge.
Sales Manager Daniel Taylor said; "ALBUM was the ideal platform for us to learn more about what the bus industry is doing and what it's focus is for the future. I personally had some interesting feedback on our products, as well as catching up with many of our suppliers and customers."