TEK SEATING – YOUR LOCAL SEAT SUPPLIER OFFERING DRIVER COMFORT AND SAFETY AT TRUCKFEST SOUTH EAST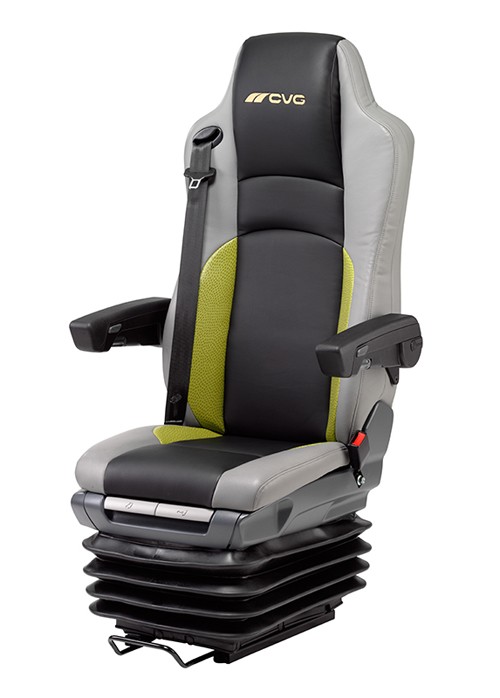 TEK Seating, located on the Decimus Park Industrial Estate in Tunbridge Wells, Kent, is not only a national, but also your local South Eastern supplier for competitively priced, quality driver seats for the aftermarket. To find out more on how we can help with your truck seating needs visit us at this years' Truckfest South East, taking place at the Hop Farm, Paddock Wood, Kent, from the 18th to 19th August.
TEK offers a range of seats from leading manufacturers such as Isringhausen, KAB Seating and Grammer. For discerning drivers where comfort and style are paramount there is the new high spec NTS 2 truck seat from Isri – an updated version of the original NTS seat. Pre-finished for different types of trucks, key features include variable height adjustment with memory, backrest horizontal and shoulder adjustment, tilt and seat fore/aft adjustment, an integrated 3-point safety belt system and an integrated pneumatic system to ensure that the backrest fits the body's contours.
The TEK stand will feature seats from KAB Seating, including its popular, economical KAB 714B air seat with a 3-point belt and the 414B seat. Also to view is its stylish WP Comfort seat (pictured). Designed by suspension seat experts using the latest technology, it provides superior comfort and orthopaedic support.
Available in high and medium spec versions, the WP Comfort is designed to meet the service needs, performance requirements and certifications for all commercial vehicles with a gross vehicle weight of six tons or more.
A range of quality comfort seats for long distance driving and touring is also available from Grammer, including the comfortable, stylish Kingman featuring an innovative, friction-optimized suspension system based on cutting-edge shock absorption and control technology.
"A good, ergonomically designed seat is a crucial consideration when purchasing a new truck seat," commented TEK Group MD Paul Fleming: 'It should be seen as an essential part of health and safety for all operators. All drivers need to understand how their seat works and that it's correctly fitted for their height and weight, so they are comfortable and safe when driving long distances.
'It's fantastic that we're able to showcase our seats at Truckfest South East – drivers can be assured that as their locally placed supplier we are able to offer a quick, efficient service for all their truck seating needs.'
TEK also supplies quality parts and spares, as well as offering a superior trim service from its Rearsby-based factory in the Midlands.
For further details on all our ranges visit us at Truckfest South East.